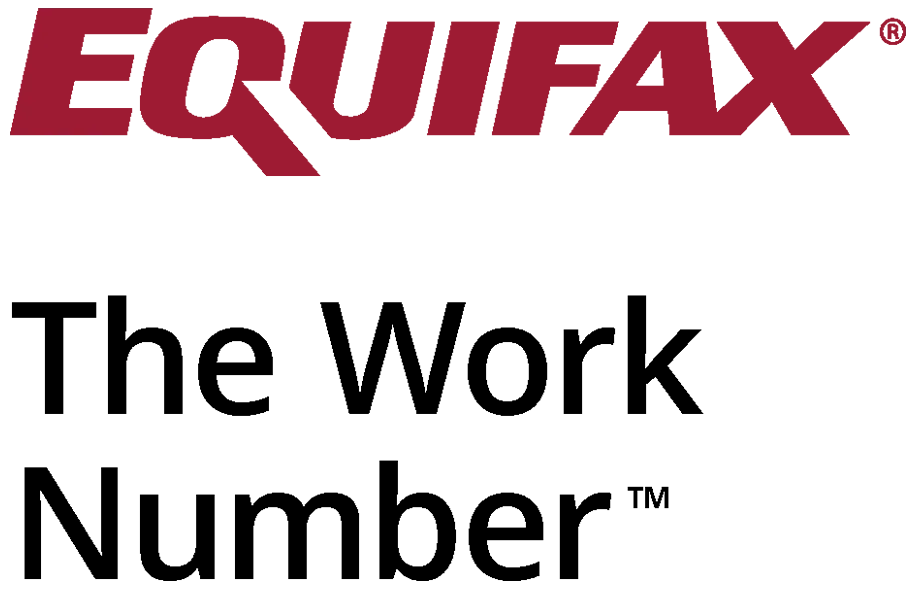 The Work Number from Equifax
The Work Number provides automated income and employment verifications significantly lessening your workload and providing on-demand responses your employees can count on, 24/7
Get Started Now
Overview
Features
Support & Terms
What is The Work Number from Equifax?
The Work Number® from Equifax is an automated Income and Employment Verification Service that provides proof of income and employment for employees to help them better qualify for loans, credit, and public aid.
What are the benefits for employees?
Employees can receive improved opportunities for loans, credit, and government benefits because lenders and government agencies are often able to make faster decisions with automated employment information.
We credential, audit, and periodically re-credential our approved verifiers and follow strict Fair Credit Reporting Act guidelines requiring
employee consent for transactions. The Work Number employee data is never sold or shared for marketing purposes.
Our process starts with your employees and their needs. Your employees give consent in order for a Credentialed Verifier to access income information from The Work Number.
How does this app work?
The isolved integration with The Work Number allows employers using isolved People Cloud the benefit of automated verification of employment and income for their workforce. The API integration helps ensure better accuracy, a more secure transfer of data, and up-to-date information to verifiers – that your employees depend upon.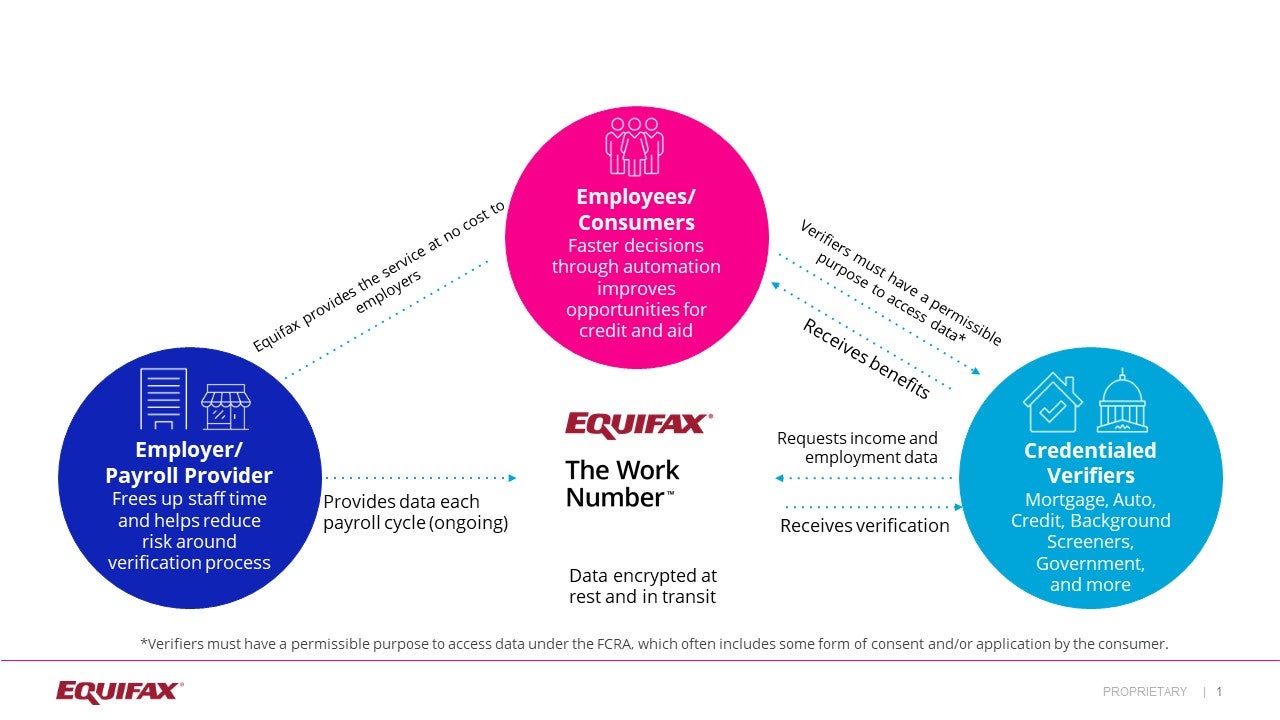 If you are an employer currently using this app and have questions about the integration, please contact your isolved Customer Service Representative.
If you are an employer interested in learning more about this app, please use the Contact Us button above to be connected.